Whitewash vs. Limewash – What's the Difference?
If you plan to update the look of your home or fireplace while giving it a rustic appeal, you may have questions about whitewash vs. limewash. People use the words interchangeably, but the two painting techniques are very different and produce different results. Which painting technique is suitable for your home project?
What is Whitewashing?
Whitewashing involves mixing water-based paint with water and then applying it to a surface to even out the natural colors of wood, brick, and other surfaces. This application can also create a weathered or vintage look by wiping away areas with a wet rag. Paint should be applied in thin layers with a large, soft brush.
History and Uses
Whitewashing dates back to England and Colonial Virginia and was used to conceal defects of a home, barn, or fence. In addition to cosmetic properties, whitewashing prevented mold and mildew from forming on walls, floors, and ceilings. It also worked as an insect and odor repellant.
Maintenance and Durability
Whitewash is only available in classic white and is suitable for indoor and outdoor use. Little maintenance is required after application; if the process is completed correctly, whitewash can last up to 30 years. Its non-toxic properties pose fewer health risks than regular paint.
Before applying whitewash to raw, unfinished wood, you must sand away any existing finish. Adding a satin polyurethane or a water-based matte sealant may extend the life of the whitewash.
What is Limewash?
Limewash is a chalky finish, or putty, made from crushed or burned limestone that has been combined with water. It is suitable for porous surfaces such as stone, brick, and plaster. Limewash is available in white, or you may choose to thin it with water and mix with natural pigments to create shades of gray, brown, and taupe.
History of Limewash
Limewash has a long history, dating back to the Pharaohs of ancient Egypt and throughout medieval times. King John even believed the material to be fireproof and after a massive fire took place in 1212, he ordered all the houses on the Thames to be limewashed and whitewashed.
Uses and Durability
Like whitewash, it is mold, mildew, and insect resistant. Limewash also protects indoor and outdoor surfaces from extreme weather conditions. The high pH level prevents microorganisms from surviving, making it hypoallergenic. After painting, limewash can be easily removed for up to five days. Although it rarely chips or flakes, touch-ups may be needed every 5-7 years.
How to Apply
Apply several thin coats of limewash to the surface using feathered strokes. Unlike regular paint, which often matches up with store paint swatches, limewash becomes lighter in color as it dries. Be sure to test colors beforehand to obtain your desired look. Use a mineral-based primer before applying limewash to drywall.
Creating a Weathered, Vintage Look
The German smear, or mortar wash, is a painting technique that gives the appearance of an old European cottage. This affordable technique can be used to transform an outdated fireplace into a unique centerpiece.
Home Painting Services
If you wish to turn your home renovation ideas and dreams into a reality, our licensed and insured professionals at Dutchpopp Painting in Westfield IN are here for your home painting service needs. We have years of experience in home remodeling and a proven record of exemplary customer service. We are committed to completing each job on time and within your budget.
Search Painters Near Me
Give us a call at our office in Westfield IN, to discuss color matches and schedule for your paint project. Our number is 317-268-8938. You may also visit our website to request a free estimate for home painting services. Let us create your dream home!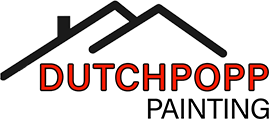 Get Your Free Quote Today