Why Should You Choose To Paint Your Commercial Building Right Now?
Painting a commercial building costs money, takes a lot of time, and may not seem ideal. You might have wanted to paint your commercial building for some time, but there is never a perfect time to paint your building. You simply need to ensure the building is empty, schedule your painter, and get the job done. You will make money if you have a nice building with a fresh coat of paint, and you can increase your curb appeal in the community.
What Is The Best Situation For A Commercial Painting Contractor?
During this trying time, COVID 19 has closed every business up. But why could this be a mixed blessing for you and your company? Think of it this way, commercial painting services are easy to complete in an empty building. Empty buildings can be painted quickly because the painters do not need to worry about employees or customers coming through. The painters can work in any part of the building that they like, and they work quickly because they know that they will not be disturbed during the job.
When you ask painters to work in an empty building, they can give you frequent progress reports, and you can see the progress for yourself. You may feel like your building is never empty, but that is likely not the case. You simply need to find time to paint the building that works for employees and customers alike.
When Is The Building Empty?
Ironically chances are good that your building is empty as you read this. If not, a commercial painting contractor will work with you to help you find a time when the building is empty. You may have wondered how you would find time to close the building, but you can work around times of the year that will give you the perfect opportunity to paint. The building is typically empty when:
You are closed for the weekend
When you are closed for a holiday weekend
When you are closed for Spring Break Thanksgiving, or Christmas
In the offseason
When your company staff attends retreats or visits conventions
You can have your building painted at any time, and you can be sure that the paint job will be perfect because they painters have time to focus on the quality of their work. You may not realize how long it takes to complete a commercial paint job, but it can take much longer than you think.
If you do not have any times of year when your building is naturally empty, you should consider:
Sending everyone home to work for a few days while the building is painted (COVID 19 has taken care of that)
Closing during a slow time to get the building painted
Remaining closed for an extra day after the weekend
Closing parts of the building at different times to get the job done
Explain to your staff why you need to paint, what the plan is, and how long it will take for the job to be completed. Your staff can prepare to be closed or work from home, and no one is surprised by the announcement.
How Do You Get The Building Painted When It Is Never Empty?
If your building is never empty, you may want to close different parts of the building to ensure that the painting can be done. Talk to your commercial office painters about how they can paint different parts of the building at different times. This is a good tactic to use when you know that you cannot close completely. Hotels, gyms, and community centers rarely close, and that is why you may need to create a "segmented" plan for the paint job.
You may be concerned about how you will close certain parts of the building or what your customers will think. If you are painting just one part of the building at a time, you can redirect your customers so that they do not need to move around awkward signs you have posted. You may also want to keep customers or clients away from the painters because paint does not have the most appealing odor.
How Will You Save Money By Painting Right Now?
When you order commercial painting services, you will save money if the building is empty. The painters will spend far less time working, and they will not need to worry about encountering anyone during the workday. The painters can easily transition from one coat of paint to the next, and they can transition from one part of the building to the next. This is a simple way to ensure that the job gets done on-time.
Most building owners and managers are worried about spending too much money on the job, and that is why they do not get their buildings painted. You can save money and time if the building is empty. Store front painters do not need to worry about getting knocked off their ladders by errant customers, and the paint job can be completed in a short time. You can even see the difference in the estimates when you speak to your painters. An estimate to paint a full building will be higher than the estimate to paint an empty building.
How Does Painting Add Value To Your Business?
Painting the facility adds value that everyone can see. You may have not painted your building for a few years, and the building's exterior will continue to degrade until it almost looks like you are boarded up or closed. You do not want to give the community the wrong impression, and a fresh coat of paint can bring in new customers. People who come into your building will notice the difference when you have a fresh coat of paint on every wall. Your employees will enjoy coming to work, and you can be proud of the business that you have built.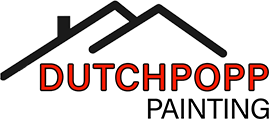 Get Your Free Quote Today