Consider Chalkboard Paint for Your Children's Room
Imagine allowing your kids to draw on some of the walls or furniture in their room. With the help of interior painters in Westfield, you can turn a surface into a creative space for writing and drawing. To achieve this effect, you'll need your painting contractor to apply chalkboard paint.
What Is Chalkboard Paint?
This special paint forms a coating that resembles a chalkboard. It's hard and resistant to scratches, and you and your kids can write on it with chalk. When applied by a reputable painting contractor, the coating will prove durable and look beautiful.
What's more, the surface you apply it to will become easy to clean. Once you and your kids cover it with your creative ideas, you'll be able to erase your work and start fresh whenever you want. All you'll need is to spray some water on the surface and wipe it down.
Where Should Your Interior Painters Apply Chalkboard Paint?
Walls
For an application of chalkboard paint, people usually pick one wall or part of a wall. In a child's bedroom or play area, that one wall can become an inspiration for doodles, sketches, murals, and stories. Watch your kids' writing and drawing skills blossom, and see how excited they become when they get permission to work right on the wall itself.
Another popular area for chalkboard paint is the kitchen. You can write out recipes, shopping lists, and schedules. Or you can use the space for fun art. Its purpose can change daily or hourly. When your kids join you in the kitchen, they'll have a surface on which to leave notes and make sketches in colorful chalk.
Doors
A closet door and the back of a bedroom door both work well for an application of chalkboard paint. The door provides well-defined boundaries, and you can choose traditional paint for the walls.
Furniture
Imagine a dresser that can change in color and design every day. Tables, chairs, desks, chests, and toy boxes are other pieces of furniture your kids will love to draw on. Whether they're drawing dinosaurs, rainbows, or flowers, they'll come up with creative decorations.
They can also leave messages for you to discover, label the contents of different drawers, or write out their names. From flowing green script to block letters in a dazzling pink, the color and style of the writing can change regularly.
Homemade Items
One fun project to make for your kids are wooden blocks. After each block gets coated with chalkboard paint, your kids will have additional surfaces to draw on and learn new things.
For example, a collection of small blocks can represent letters of the alphabet. Your kids can practice writing the alphabet and drawing things, like apples and zebras, that go with each letter. Because chalkboard paint creates an erasable surface, they can wipe each block clean and work on it again with new ideas.
How Can You Make the Most of Chalkboard Paint?
After making sure that the painted surface is safely accessible for your kids, keep a basket or a box with chalk nearby. Your kids will come up with a lot to do on their own.
Guided activities are also useful. You can give your kids a general idea, such as drawing their dream home or inventing a new kind of creature they would love to keep as a pet. Once they've come up with their creations, take a photo on your phone to preserve the image. Even if you wipe the surface clean at some point, you'll still have a record of their creativity.
A surface coated in chalkboard paint also gives you many opportunities to work with your kids. You can review the alphabet with them, practice numbers, and help them with shapes. A short lesson in arithmetic or spelling is more fun when it's in colorful chalk. Once your kids have learned something, they can pretend to be the teacher and show you what they know.
Call Dutchpopp For Your Interior Painting
A paint job is an opportunity to make an exciting change in your home. Chalkboard paint gives your home new dimensions of uniqueness and creativity, and it's especially enriching and fun for your kids.
To guarantee durability and a beautiful surface for your kids' creations, be sure to call on us. If you live in or around Westfield IN, you can count on us for superlative work and consistent integrity, courtesy, and convenience.
We also encourage you to consult with us about where to apply the paint. Which wall, door, or piece of furniture will serve as the best surface? We consider how it will fit with the overall appearance of the room, and we evaluate a variety of factors, including lighting and how easy the surface is to reach. Don't hesitate to contact us at 317-268-8938 or through our site. We look forward to making your home even more beautiful and inspiring.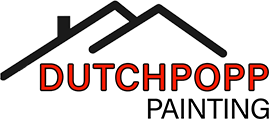 Get Your Free Quote Today