Is Pressure Washing Needed for Your Indiana HOA Community?
For more than 15 years, we at DutchPopp Painting have provided our customers with commercial painting, home painting, specialty coating, and pressure wash services.
Maybe you didn't realize a painting contractor can handle exterior cleaning. And perhaps you don't know much about the pressure wash process and what it could do for your HOA community. If that's the case, you're in for a happy surprise.
Moreover, spring is a great time for washing a multifamily residence or a condo complex. As another Indiana winter melts away, it leaves residue behind everywhere: soot from fireplaces, water stains, leftover snow salt, extra mold growth, and so on. And, with longer days and people spending more time outside, grubby exteriors become all the more noticeable.
Fortunately, pressure washing can transform your winter-stricken HOA community. So let's consider what a pressure wash is, how it works, and what it could do for your property.
Rejuvenating Your HOA Community
A pressure washing is more than a cleaning. It's an investment. Because this wash is so thorough, it can alter the way a building's entire exterior looks.
Without that dirty coating, the colors of the paint will be vibrant once again. The shutters and gutters will sparkle and shine. Practically every outdoor element, from wooden porch columns to brick walkways, will look brand new.
As a result, your residents may see their home in a new light. It could be exciting to come home or to show off this residence to friends and family.
If you were to clean your HOA exteriors by hand, it would take many hours of hard labor, and you wouldn't get nearly the same effect. There'd still be stubborn particles clinging to the surfaces. And it's all too easy for a tenant to fall out of love with a dull, soiled, or stained residence.
The advantages of a pressure wash go beyond aesthetics. It can decontaminate a building, removing potentially harmful fungi, germs, and toxic materials, many of them microscopic. Therefore, a power wash can lead to cleaner air, fewer allergic reactions, and better health for your residents.
Such a wash can also get rid of any slippery coatings on the ground — molds or gravel, for instance. Thus, it can help people avoid falls.
Pressure Washing: You Have to See It to Believe It
To do a pressure wash, a professional uses a special machine that sprays a powerful jet of water at a surface. The force of that liquid obliterates all kinds of impurities. Yes, this procedure is incredibly fast and effective. It's deep and penetrating, yet it can cover enormous surface areas.
In addition, a pressure wash wand can release a much gentler stream of water. It's ideal for more delicate outdoor objects.
A pressure wash is a safe procedure so long as the person who's operating the machine is trained, experienced, and careful. For an amateur, it would be too easy for the water stream to go slightly in the wrong direction and break glass or other materials.
As for the water itself, it contains no toxins or chemicals. It's also harmless because it's not heated.
By contrast, a power wash involves hot water. In all other respects, a power wash is very similar to a pressure wash. Their streams are about equal in strength and speed.
However, because of the heated water, it's important to only request power washing if it's necessary. And you must be certain that your building materials can withstand it. On the other hand, a pressure wash is safe no matter what your HOA residence is made of.
DutchPopp Painting for Superior Pressure Washes
If you're intrigued by the idea of pressure washing, we can give you more information or arrange an appointment for a free estimate. We'll also walk you through all the steps and safety guidelines. That way, you'll know exactly what to expect if you decide to move forward with a pressure wash.
Our company is based in Carmel IN, and we can pressure wash under all kinds of challenging circumstances. No matter how high your roof is or how narrow certain crevices are, we can clean them. Our equipment is advanced and always kept in excellent condition. And our work is quick yet meticulous.
In fact, we give all of our customers a 100 percent satisfaction guarantee. We will get your job finished on time, and we'll stick to the price estimate. Plus, all of our employees are carefully screened, fully licensed, and completely insured for all assignments. We're a friendly, respectful, and punctual group of professionals, people you can really depend on and enjoy working with.
To discuss pressure washing for Caramel IN, please call or email us as soon as you get a chance. A newly disinfected and gleaming HOA community can be yours at any time.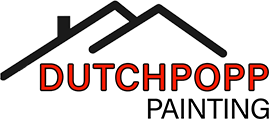 Get Your Free Quote Today